FDNY Hosts Harvard Kennedy School Students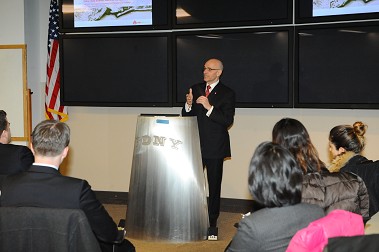 Fire Commissioner Salvatore Cassano spoke with graduate students from the Harvard Kennedy School of Government on Jan. 10.
He spoke about using policy data science and risk management, as well as how the department developed post-9/11. The group also heard from Chief of Counterterrorism Joseph Pfeifer, Management Initiatives Assistant Commissioner Jeff Roth and Analytics Director Jeff Chen.