Fire Promotions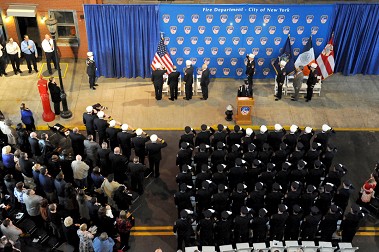 The Fire promotions ceremony.
Hundreds gathered at the Fire Academy on Oct. 30 to celebrate the promotion of six deputy chiefs and 45 lieutenants.
"Each of you today is taking a big step in your careers," Fire Commissioner Salvatore Cassano said. "Thank you for the work you've done and thank you for the work you continue to do."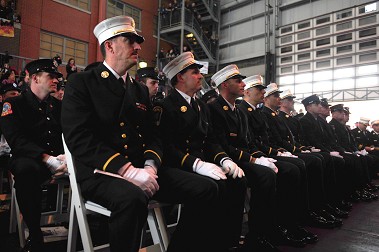 The new deputy chiefs and lieutenants.
The newly promoted members represent more than 675 years of experience with the Department.
"As officers, you should every day remember the mission of the Department, to work as a team to benefit the people of this City," Chief of Department Edward Kilduff said.