Superstorm Sandy: One Year Later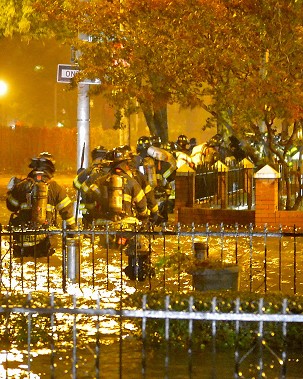 Firefighters in Sheepshead Bay, Brooklyn, the night Superstorm Sandy hit New York City.
The FDNY paused on Oct. 29 to remember Superstorm Sandy on its one year anniversary, honoring the memory of those lost and paying tribute to those who worked tirelessly to rebuild in its aftermath.
The Department also reflects on the many acts of heroism displayed by FDNY members responding during and after the storm that went above and beyond the call of duty. Here are just a few of their many stories.