FDNY Fire Safety: Smoke Alarms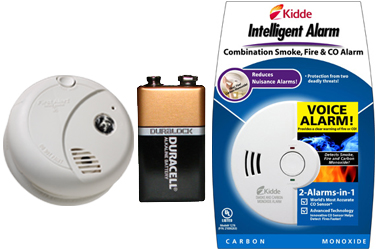 FDNY members fought two fires on Oct. 20 in homes without working smoke alarms.
Please ensure your home has a working smoke alarm by following these simple tips:
Installation
Check it has the Underwriters Laboratories (UL) Mark (combo smoke/CO alarms are available).
Install an alarm on every floor of your home, including the basement, and consider interconnected alarms, so when one is triggered, all of them sound.
Place alarms within 15 feet of all sleeping areas and, if possible, in all bedrooms.
Install smoke alarms on the ceiling, preferably in the center of the room and no less than 4 inches from a wall. If installed on a wall, be sure it's 4 to 12 inches from the ceiling.
The hearing-impaired should install alarms with alternate notifications, i.e. flashing lights.
Upkeep
Test the alarms once a month
Be sure all alarms always have batteries. Replace batteries twice a year.
Never paint over alarms.
Replace smoke alarms at least every 10 years.
False Alarms
If your smoke alarm sounds because of bathroom steam or cooking vapors, do not remove it or its batteries. Instead:
Push the "HUSH" button.
Open windows and turn on vent fans to clear the air.
Consider reinstalling the alarm away from the cooking area or bathroom.