Why the Acronym FDNY?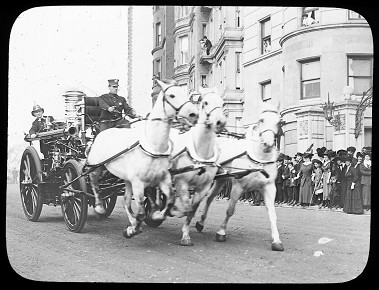 FDNY Engine 80
The public often questions why the Fire Department uses the acronym "F.D.N.Y." instead of "N.Y.F.D." The reason?History.
Although fire service in New York City got its start in 1648, it was chartered and incorporated by the Legislature of the State of New York on March 20, 1798.
Under that charter, it was officially named, "Fire Department of the City of New York."
In 1865, in an attempt to break Tammany Hall's political base, the State Legislature resolved to abolish the volunteer system in New York City and replace it with a paid fire department.
The new organization, the Metropolitan Fire Department, was under Albany's control, not the City of New York.
In response, in April 1870, William "Boss" Tweed pushed through a new charter for New York City, which consolidated all the City's functions under City of New York's (Tammany Hall's) control.
The Metropolitan Fire Department was dissolved and the fire service reorganized back to the original "Fire Department of the City of New York."
All apparatus was repainted with the F.D.N.Y. abbreviation to reflect that the fire department was once again under City control.
The 1870 "Tweed Charter" also brought Central Park back under control of the City, as well as the police, sanitation and others.
Learn more about the F.D.N.Y.'s storied history at the NYC Fire Museum.