FDNY Swears in 4-Year-Old Boy as Junior Firefighter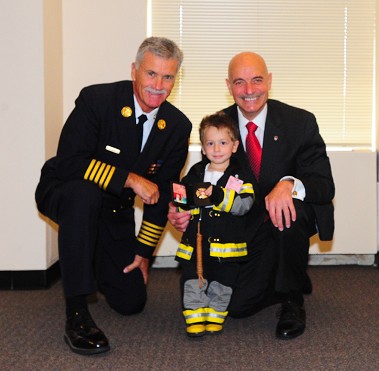 The boy, who visited the Department as part of the Make-A-Wish Foundation, met with Fire Commissioner Salvatore Cassano and Chief of Department Edward Kilduff before being sworn in as a Junior Firefighter.
He received an FDNY ID card, firefighter badge, FDNY apparel and toys before going on to visit a firehouse and taking a ride on the fireboat Three Forty Three, along with his parents Adam and Emily.
His parents said he fell in love with the FDNY after seeing a television program about the FDNY's Marine Fleet.