FDNY Members Rescue Two Workers Stuck on Scaffolding in Midtown Manhattan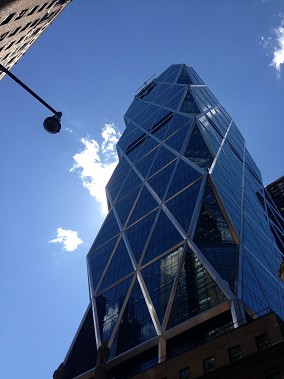 The scaffolding that was stuck high above ground.
FDNY members rescued two workers who were trapped on scaffolding 45-stories above ground on June 12, outside the Hearst Building in Midtown Manhattan.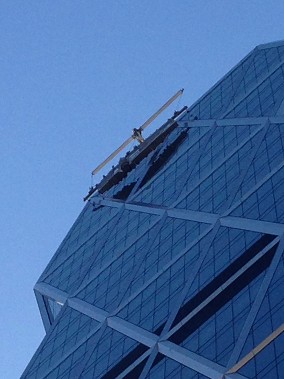 A close up view of the scaffolding, where two workers were rescued.
FDNY firefighters and EMS members worked together to pull the two men to safety through a window on the 44th floor of the office building on West 57th Street.