FDNY Honors Women's History Month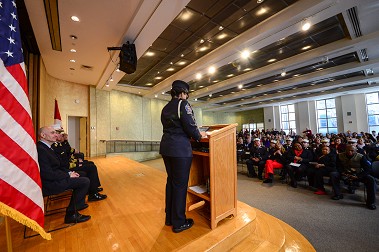 Firefighter Regina Wilson, who was honored at the event, addresses the crowd.
FDNY members gathered at Headquarters on March 20 to celebrate the first annual Women's History Month ceremony, acknowledging the significant contributions women make in the Department.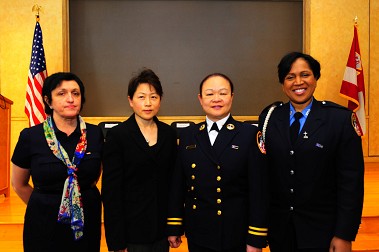 The event's honorees.
The event honored EMS Division Chief Sophia Kwok, Director of Engineering and Tech Management Tamara Saakian, BTDS Project Leader Linda L. Shang and Firefighter Regina Wilson.