FDNY Urges New Yorkers to Exercise Cold Weather Safety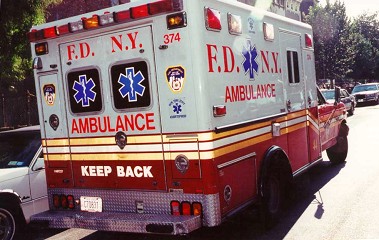 The FDNY urges all New Yorkers to exercise cold weather safety after two carbon monoxide (CO) incidents on Jan. 28 and 29.
Many FDNY members, including FDNY EMTs Melissa Bennett and Yehuda Topper in Brooklyn and EMTs Marcelino Roman and Paul Jensen in Queens, responded to separate calls for sick patients. When they arrived, their personal CO meters rang, alerting them to the hazardous conditions.
Victims in one of the homes were using their stove for heat, something the FDNY strongly discourages due to the CO poisoning risk.
To prevent tragedy, the FDNY asks all New Yorkers to ensure they have a working smoke and CO alarm in their home. CO is colorless, odorless, tasteless and toxic. Fuel-burning appliances, vehicles and tools that are not adequately ventilated have the potential to create CO.
It is also critical that all heating equipment be inspected and fixed by trained professionals.
Learn more about CO poisoning and ways to prevent it.