FDNY Kicks off Commissionerís Cup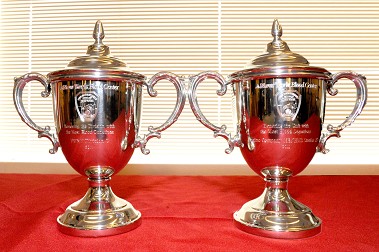 The Commissioner's Cup
The FDNY is kicked off the 2013 Commissioner's Cup Competition with the New York Blood Center (NYBC) in January.
The Commissioner's Cup involves FDNY Fire and EMS divisions conducting blood drives in their respective response areas. At each blood drive, FDNY members and those in the communities they serve used the account number, 4FDNY, at the time of donation.
Divisions and units with the most donations are recognized by the NYBC at the end of the challenge.
The 2012 Competition resulted in the collection of 1,160 units of blood. Representatives of the FDNY have made more than 25,000 blood donations in the last 30 years, according to the NYBC.
Members of the public are welcome to donate to support their local division.
Division

Date

Location

Time

1

1/23

Engine 7/Ladder 1
100 Duane St.
New York

1400-2000

3

March

Engine 58
1365 Fifth Ave.
New York

TBD

6

1/30

EMS Station 13
501 West 172 St
New York

1400-2000

7

1/29

EMS Station 15
4109 White Plains Rd.
Bronx

1400-2000

8

2/6

Engine 168/EMS Station 23
1100 Rossville Ave.
Staten Island

1300-1900

11

2/1

Engine 207/Ladder 110
172 Tillary St.
Brooklyn

1500-2100

11

2/4

EMS Division 57
131 Throop Ave.
Brooklyn

1300-1900

15

2/4

Engine 321
2165 Gerritsen Ave
Brooklyn

1300-1900

13

2/4

EMS 47/Battalion 47/Engine 265 / Ladder 121
303 Beach 49th St.
Far Rockaway

1400-2000

14

2/5

EMS Station 54
222-15 Merrick Blvd.
Springfield Gardens

1400-2000