FDNY Gaelic Football Team Donates to Ronald McDonald House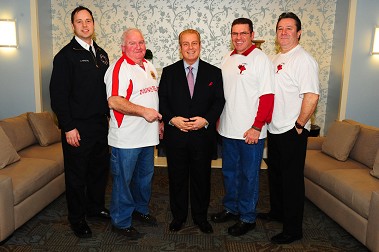 Members of the FDNY Gaelic Football Club at the Ronald McDonald House for the check presentation. (L to R) Lt. Barry Annette (team captain), FF Billy Nolan (team manager), President of the Ronald McDonald House William Sullivan, Capt. Denis McCool and FF Brian Quinn.
It's a sports team with a focus on giving back.
The FDNY's Gaelic Football club, along with the NYPD team, received $5,000 for playing in an All-Star game in November. And the teams decided to unite to donate the funds to the Ronald McDonald House in Manhattan on Jan. 24.
The Fire Department team, which was resurrected in the 1990s, plays the NYPD team annually (often in the spring and fall) and donates all the money they receive from ticket sales to charity. They also often play teams from Ireland, both here and abroad, donating all the proceeds to local charities.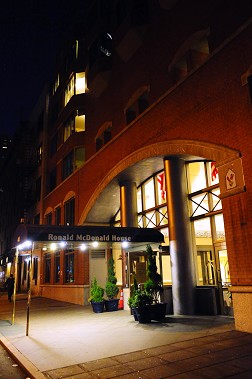 The Ronald McDonald House
In addition to the Ronald McDonald House, the FDNY has donated past funds to other charities including the Thomas R. Elsasser Fund and the New York Police and Fire Widows' and Children's Fund.
The team will play the NYPD in June. Learn more or purchase tickets on the Club's website.