Fire Promotions Kick off New Year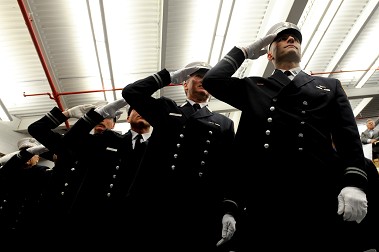 Fifty-eight members were promoted during the ceremony at the Fire Academy.
The FDNY kicked off 2013 with an enthusiastic promotions ceremony on Jan. 2. The ceremony at the Fire Academy saw 58 members promoted.
"When in an emergency, we need men and women who will run into danger, not away from it," Mayor Michael Bloomberg said. "So I think all New Yorkers will say job well done to all of you."
Among the promoted members were 16 elevated to the rank of battalion chief, one to supervising fire marshal, 30 to lieutenant and 11 to fire marshal.
The promoted members, who will be assigned to units throughout the five boroughs.
"This is a great way to start the year," Fire Commissioner Salvatore Cassano said. "Today you should reflect on what you've done to get you to this point in your careers."
Everyone noted the hard work done by the members in the wake of Hurricane Sandy, many offering to help others even though their own homes were damaged.
"There is a theme of the Department being a community and its members working to make this city better," Chief of Department Edward Kilduff said. "Nobody responds better than the FDNY."