[Share]
Published: November 01, 2012
Generator Safety Information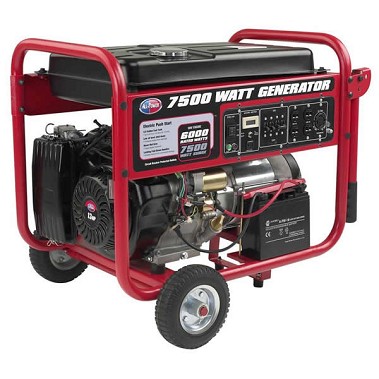 Portable generator.
After Hurricane Sandy left thousands of New Yorkers without power, we want to share safety information regarding portable generators.
• Read the instruction booklet that came with the generator.
• Never use a generator indoors or in an attached garage. A portable generator is an internal combustion engine that creates carbon monoxide (CO).
• Be sure to place the generator outdoors where exhaust fumes will not enter enclosed spaces. Only operate a generator in a well-ventilated area protected from rain.
• Do not connect a generator directly to your home wiring. Doing so can cause a generator to backfeed into the power lines connected to your home and may injure or even kill utility workers making repairs.
• Do not plug your generator into an electrical outlet in your home or garage. Use a heavy-duty, outdoor-rated, power cord to connect your generator to an outlet.
• Do not overload your generator. All generators have power rating and the total wattage used by the generator should be less than the output rating of the generator. Overloading the generator could cause fire to the power cord.
• Do not store gasoline for the generator indoors. Vapor from the gasoline is heavier than air and can be ignited by a pilot light or other source of flame, such as an electric spark. Extinguish all flames or cigarettes when handling gasoline.
• Shut off engine before refueling and have a fully charged fire extinguisher located near the generator.
• Many generator parts are hot enough to burn you during operations. Stay away from the muffler and other hot areas and keep children away from portable electric generators at all times.