FDNY Emerald Society Pipes and Drums Band Celebrating 50 Years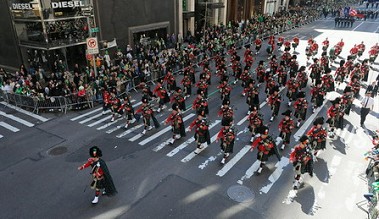 The Emerald Society Pipes and Drums Band marching in the St. Patrick's Day Parade
The FDNY's Emerald Society Pipes and Drums Band, known to be the first fire department band in the United States, turns 50 years old in 2012.
Established by FDNY firefighters in 1962, the band started with a mere 17 members. It now counts more than 100 FDNY members on its roster. The group has played in venues in numerous countries around the world.
After Sept. 11, 2001, members of the band attended all the funerals for FDNY members killed that day.
Learn more and watch a trailer for the Band's upcoming documentary on their website.