Firefighters Help Rescue Seven from Hudson River After Boat Capsizes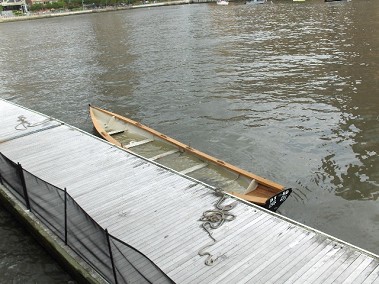 The boat that capsized in the Hudson River.
Firefighters working aboard Marine 1 Alpha worked with NYPD officers to rescue seven people from the Hudson River after their boat capsized on June 5.
"This shows the FDNY is ready for anything," Division 1 Commander James Daly said.
Calls to 9-1-1 were made at 5:19 p.m. with reports of people in the water.
Six people and an instructor were aboard a rowboat or currach when it struck a pier at North Moore Street. The strike was enough to capsize the boat, tossing all those aboard into the 60 degree water.
The three men and four women were pushed under the pier, with five of them able to grab onto the dock and two others were pushed past the pier and swept downstream.
When Marine 1 Alpha arrived, they quickly located the two people about 100 yards from the pier. The NYPD Harbor Unit then helped the five others.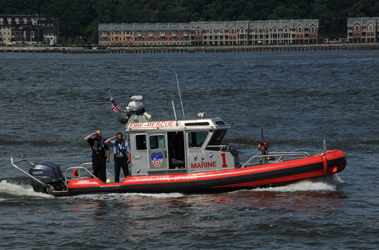 Marine 1 Alpha during a Blessing of the Fleet ceremony.
All the victims were evaluated by EMS members on the scene. Six refused medical attention and one was transported to Beekman Hospital with minor injuries.
"We're heading into the summer season, when many people will be out on the water," Chief Daly said. "This shows we'll be ready whenever we receive a call."