FDNY Fire Safety Education Giving Out Free Batteries for the End of Daylight Saving Time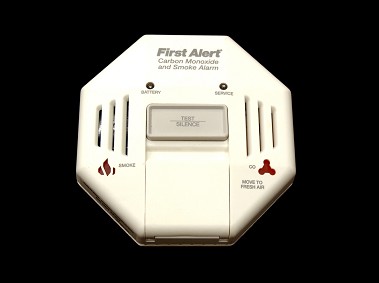 Members of the FDNY's Fire Safety Education Unit will be in all five boroughs on Nov. 4 and 5, distributing free batteries donated by Duracell and fire safety information in ten different languages.
The effort is to remind New Yorkers to change the batteries in their smoke alarms and carbon monoxide detectors when they change their clocks for Daylight Saving Time.
The distribution locations include:
Friday, November 4
Queens
Jamaica Centre Parsons/Archer Train Station
4 p.m. - 6 p.m.
Brooklyn
Broadway Junction Station-Jamaica Avenue/Fulton Street
4 p.m. - 6 p.m.
Stillwell Avenue and Surf Avenue
4 p.m. - 6 p.m.
Bronx
East 161St Street and River Avenue
4 p.m. - 6 p.m.
Manhattan
West 168th Street and Broadway
4 p.m. - 6 p.m.
Saturday, November 5
Manhattan
350 West 125th St.
12 p.m. - 3 p.m.
Brooklyn
Flatbush Avenue and Church Avenue
12 p.m. - 3 p.m.
Queens
81-18 Roosevelt Ave.
10 a.m. - 2 p.m.
Staten Island
425 Bay St.
12 p.m. - 3 p.m.
Bronx
430 East Fordham Rd.
12 p.m. - 3 p.m.