FDNY EMT to be in Showtime TV Boxing Match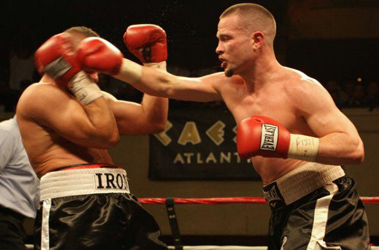 Will Rosinsky (right) in a boxing match
FDNY members are known as the Bravest, and EMT William Rosinsky is about to push the envelope on that moniker.
He's boxing 10 rounds with Edwin Rodriguez at the MGM Grand at Foxwoods on Oct. 21, to be broadcast live as the main event on Showtime's 'ShoBox: Next Generation.'
"If I win, I'll become more of a household name," EMT Rosinsky, 26, said. "Of course I'm nervous, but very ready and focused for the fight."
EMT Rosinsky as a 14-0 boxing record, with eight knock outs - his opponent is 19-0, with 14 knock outs. The EMT's last fight was in July, which ended in a first round knock out.
To train for this match, he said he goes to the gym and to the ring in intervals throughout the day, every day, doing a mix between boxing, pad work, cardio and strength conditioning.
Both boxers are Super Middleweight fighters (168 lbs.) who have agreed to fight at 172 lbs., which is technically the Light Heavyweight level. "We're both up-and-coming fighters in the same class," he said.
EMT Rosinsky started boxing as a child in Brooklyn. After quitting karate, someone in high school mentioned he should take boxing, and he started taking a class twice a week.
He liked it so much, he changed to Starrett City Boxing Club and trained under its founder, Jimmy O'Pharrow, a tough coach (who was in his 70s-80s) who trained him for four to five years.
"I had no intention of fighting [in a match]," he said. "I just liked the sport as a way to get in shape, that's why I did it."
But it was not long before he thought, "I've been training so long, I might as well fight." So he entered the Golden Gloves. He lost the first two years he entered, but stuck with it, and in 2005, he won for the first time. Then he continued winning for the following three years.
After those fights, he said people got to know him, so he decided to turn pro.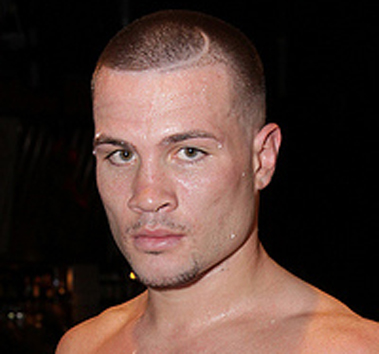 Will Rosinsky
At the same time, he was studying for - and graduated with - a teaching degree. But while sitting at the DMV one day, he said he saw a poster that advertised a career in the FDNY EMS Command. He thought it looked interesting, so he got EMT certified at LaGuardia College and applied for the job. He then joined the FDNY in February 2011.
"I stumbled into it as a career," he said. "But it's the best decision I've ever made. I have met a ton of great people and I tell everyone I love going to work."
He said the last emergency call to which he responded before he took time off to train for this fight was a cardiac arrest - his second since joining the FDNY. He said they were able to revive the woman and transport her to Brookdale Hospital.
Afterwards, someone at the hospital started talking to him, saying how grateful she was that her mother's life was saved.
"She had no idea we saved her mom . and I didn't tell her," he said. "But it felt good to hear, to know you're making an impact."
Now, as he prepares for his upcoming boxing match, EMT Rosinsky said he knows his EMS family will be watching.
"I don't want to let anyone down," he said. "I trained so hard if I win it's on to bigger and better things."