FDNY to Distribute Free Smoke Alarm Batteries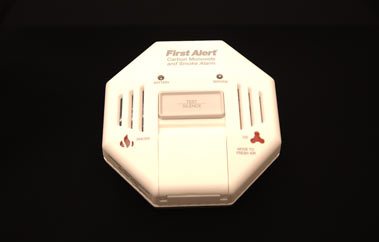 It's that time of year again!
When you change your clocks for Daylight Saving Time on Nov. 7, the FDNY reminds you to also change the batteries in your smoke alarms and carbon monoxide detectors.
The FDNY wants to help, so members of our Fire Safety Education Unit will be distributing 9-volt batteries in locations throughout the five boroughs from Nov. 5 to 7. (Special thanks to the FDNY Foundation for donating the batteries!)
Find a location near you:
Fri., Nov. 5
Gateway Center
409 Gateway Dr.
Brooklyn
11 a.m. – 2 p.m.
Hilton Times Square Hotel
234 W. 42nd St. (between Seventh and Eighth Avenues)
Manhattan
1 p.m. – 2 p.m.
Sat., Nov. 6
Western Beef
425 Bay St.
Staten Island
11 a.m. – 2 p.m.

Corner of West 125th Street and St. Nicholas Avenue
Manhattan
12 p.m. – 3 p.m.
430 East Fordham Rd.
Bronx
11 a.m. – 2 p.m.
Union Square Park
14th Street and Broadway
Manhattan
11 a.m. – 3 p.m.
Dunkin Donuts
81-18 Roosevelt Ave.
Flushing
10 a.m. – 1 p.m.
Sun., Nov. 7
Corner of Avenue M and Coney Island Avenue
Brooklyn
11 a.m. – 3 p.m.
Corner of Avenue M and East 15th Street
Brooklyn
11 a.m. – 3 p.m.

Stuyvesant Town
14th Street and Avenue A
Manhattan
10 a.m. – 2 p.m.