Disaster Preparedness Stressed in FDNY Partnership with the American Red Cross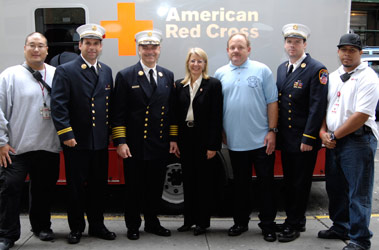 The FDNY and American Red Cross of Greater New York (ARC-GNY) want you to be 'Red Cross Ready.'
The agencies joined forces on November 1 to encourage all New Yorkers to prepare for a disaster.
"The wildfires in California have tragically demonstrated the importance of preparedness," said Chief of Department Salvatore Cassano.
Chief Executive Officer of ARC-GNY, Trish Bischoff, added "let's make it the weekend to get prepared - build a kit, make a plan, stay informed."
For more information about disaster preparedness, visit www.nyredcross.org.