Ladder Company 122 Celebrates 100 Years of Service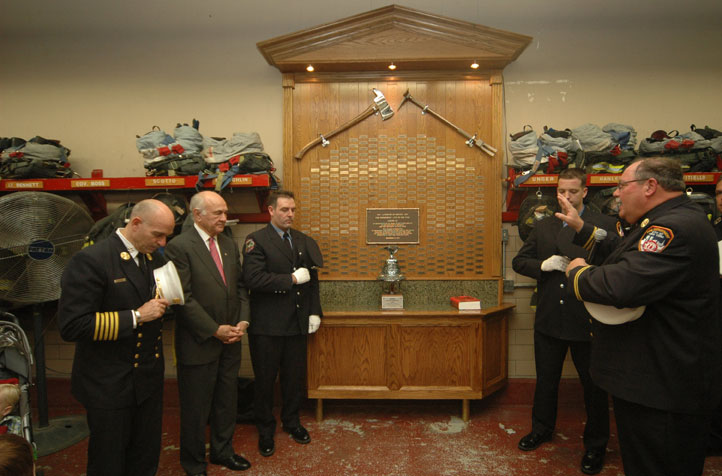 Fire Commissioner Nicholas Scoppetta and Chief of Department Salvatore Cassano gathered with past and present firefighters at the quarters of Ladder Company 122 in the Park Slope section of Brooklyn to pay tribute to the company for 100 years of service.
The firehouse is one of the oldest continuously operated firehouses in New York City.
"The men of Ladder Company 122 have an outstanding record of service not just to this City, but to the entire nation," said Fire Commissioner Scoppetta. "And that service has come, at times, at great personal cost. It is the bravery, commitment and sacrifice to risk your lives to save others--almost always perfect strangers. That was the essence of what it took to be a Firefighter 100 years ago, and that is the essence of what it takes to be a firefighter today."
During the ceremony a plaque was dedicated to honor the memory and dedication of Lt. Harry L. Miniter of Ladder Company 122 who died in the line of duty on September 8, 1968.