EMTs Deliver Fire Lieutenant's Baby on a Busy Highway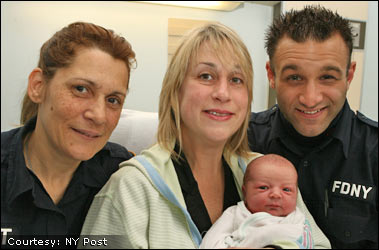 EMTs Eileen Hix and Michael Dunne came to the rescue of one fire lieutenant's family on December 28.
They delivered Kevin Joseph McCabe, son of Fire Lieutenant Kevin and Patty McCabe, on the side of the Cross Island Parkway in Queens.
The ambulance was headed to Long Island Jewish Hospital when they urgently pulled to the shoulder of the busy highway at around 6 a.m. to deliver the baby.
The baby boy was EMT Hix's 27th on-duty delivery since she became an EMT 17 years ago. EMT Dunne graduated from the EMS Academy on December 21.