FDNY EMS Photo History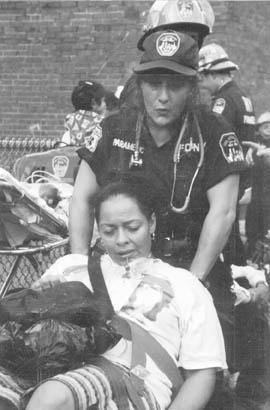 This slideshow contains over two dozen frames of vintage and recent photographs detailing the evolution of FDNY*EMS over the past 100+ years. Frames will advance automatically every 25 seconds. You may pause the show or manually advance to the next frame at any time. The entire show takes approximately 11 minutes.
The FDNY web team would like to extend their gratitude to Chief J.P. Martin, FDNY*EMS Command, for making this slideshow possible through his private collection of photographs.
Click Start to begin