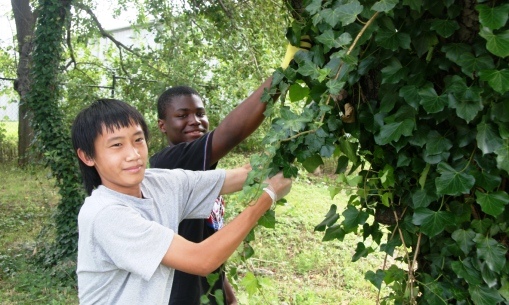 Teen ACTION ("ACTION" is an acronym for Achieving Change Together In Our Neighborhoods), DYCD's Service Learning program, is part of Mayor Bloomberg's Center for Economic Opportunity (CEO) anti-poverty initiative, which has committed over $150 million annually to explore innovative approaches to poverty reduction. As of September 2011, DYCD is administering 17 Teen ACTION programs throughout the City. Each program offers participants the chance to engage in structured learning, service projects, and reflection. Participants, who are in grades 7th through 10th grade, are provided an opportunity to develop life skills while making a meaningful contribution to their community.
DYCD's goals for Teen ACTION are to foster engagement in school and the community while promoting responsible behaviors. In particular, Teen ACTION programs seek to:
Cultivate an ethic of service;
Develop life skills and critical thinking skills.
Reduce risk behaviors that may result in teen pregnancy, sexually transmitted diseases (including HIV/AIDS);
Encourage use of health and mental health services; and
Promote commitment to academic achievement.