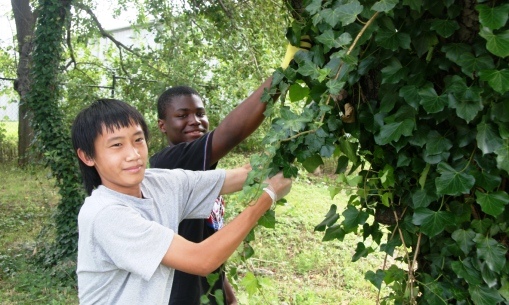 Teen ACTION (Achieving Change Together In Our Neighborhoods), DYCD's Service Learning program, offers participants the chance to engage in structured learning, service projects, and reflection. Participants, who are in grades 6th through 12th grade, are provided an opportunity to develop life skills while making a meaningful contribution to their community. Program sites must complete two civic engagement projects per year. The young people will own the projects from start to finish, making it far more likely that they will develop a lasting commitment to giving back. Service projects should touch upon current events within specific communities and/or focus on themes revolving around: As of September 2015, DYCD is administering 50 Teen ACTION programs throughout the City.
DYCD's goals for Teen ACTION are to foster engagement in school and the community while promoting responsible behaviors. In particular, Teen ACTION programs seek to:
Cultivate an ethic of service;
Develop life skills and critical thinking skills.
Develop Leadership skills
Promote commitment to academic achievement.