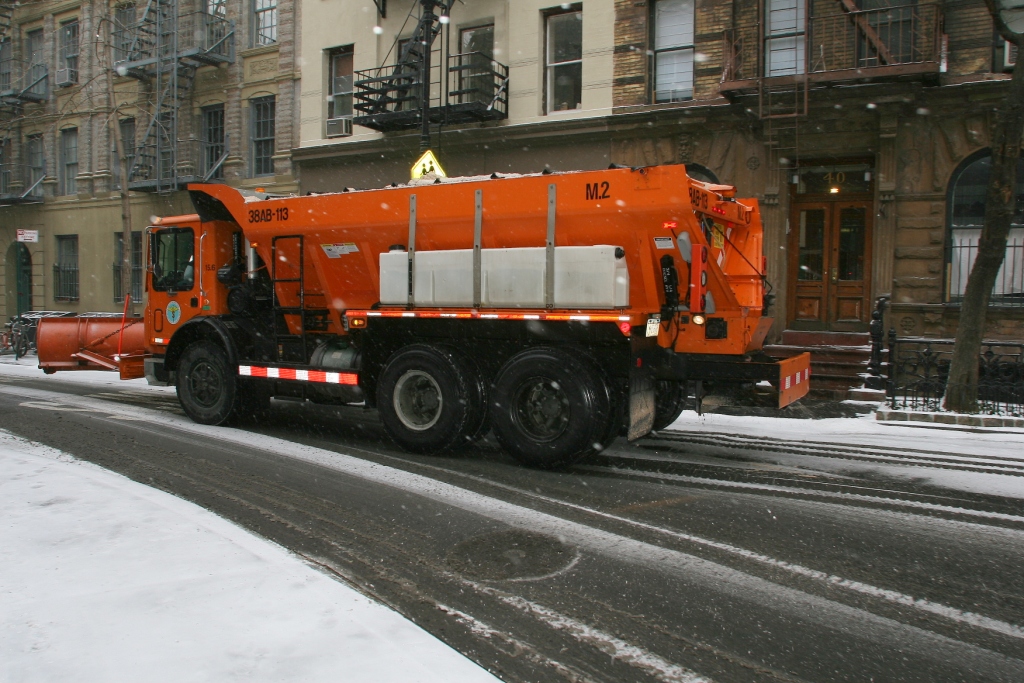 SNOW INFORMATION
SUSPENSION OF ALTERNATE SIDE PARKING REGULATIONS FOR TUES., DEC. 10
The New York City Department of Transportation, in conjunction with the Department of Sanitation, today announced that Alternate Side Parking Regulations will be suspended citywide today, Tuesday, Dec. 10, 2013, to facilitate snow removal.
Payment at parking meters will remain in effect throughout the City.
SNOW ALERT ISSUED FOR 12/10 AT 6 A.M.
The New York City Department of Sanitation has issued a 'snow alert' for Tuesday, December 10, 2013 starting at 6 a.m.
A snow alert indicates the possibility of a snow event. In preparation for a snow event, DSNY personnel begin initial equipment readiness, including loading of our 365 salt spreaders, attaching plows when necessary, preparing tire chains and notifying supplementary personnel as needed. DSNY is coordinating with the Office of Emergency Management and the Department of Transportation on snow clearing protocol in accordance with each agency's written snow plan. All relevant city agencies have been notified of the snow alert. DSNY will continue to monitor forecasts and will provide updates as the snow event approaches.
All winter weather information and information about the City's response to the storm can be found by visiting the City's Severe Weather Website at www.nyc.gov/severeweather or by calling 311. New Yorkers are also encouraged to sign up for the Notify NYC, the City's free emergency notification system. Through Notify NYC, New Yorkers can sign up for receive phone calls, text messages, and emails alerts about severe weather events and emergencies. To sign up for Notify NYC, call 311, visit www.nyc.gov, or follow @ NotifyNYC on Twitter.