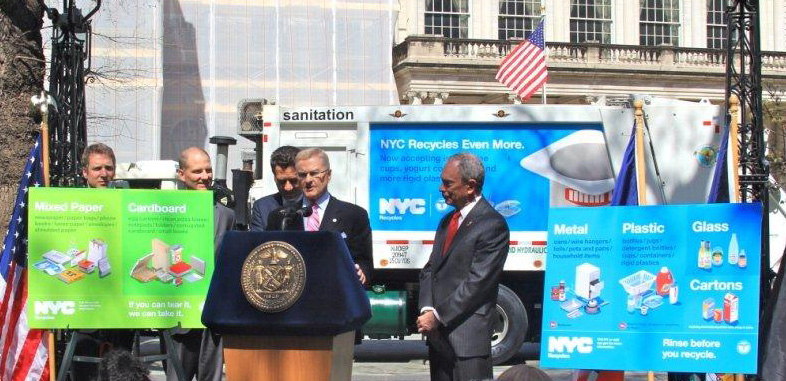 Mayor Bloomberg Announces Start Of Expanded Recycling Program To Include All Rigid Plastics For The First Time

Mayor Michael R. Bloomberg, Deputy Mayor for Operations Cas Holloway and Sanitation Commissioner John J. Doherty today announced the expansion of the City's recycling program to include for the first time the recycling of all rigid plastics, including toys, hangers, shampoo bottles, coffee cups and food containers.

The expansion of plastics recycling – which begins today – is part of the City's Solid Waste Management Plan and is made possible, in part, through a partnership with SIMS Municipal Recycling whose recycling facilities are equipped to handle the broad range of plastic recycling. The recycling expansion will result in more than 50,000 additional tons of waste a year no longer ending up in landfills at a savings to City taxpayers of almost $600,000 each year in export costs, and for rigid plastics, it is recommended that New Yorkers should rinse and recycle it.