About DOT
Chief Technology Officer Cordell Schachter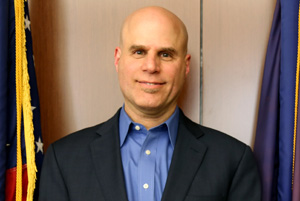 Cordell Schachter was appointed as the Department of Transportation's Chief Technology Officer (CTO) on June 16, 2008. He has responsibility for using DOT's technology resources to achieve its strategic objectives. He manages the IT & Telecom division's application development and maintenance, web and application hosting, network infrastructure, technical support services, and office and mobile telecommunications.
Mr. Schachter has over 20 years of experience in New York City government and private sector technology management. Prior to his appointment as DOT's CTO, he served as Associate Commissioner and Chief Project Officer for the city's Department of Information Technology and Telecommunications (DoITT). He lead the city's Emergency Communications Transformation Program, oversaw development of a city-wide portfolio management program, and managed the implementation of a Project and Portfolio Management (PPM) system.
Prior to his work at DoITT Mr. Schachter managed strategic programs and projects and a regional project management organization for several leading technology firms. These involved international wide area networks, web platforms and networks for two Olympics and media supporting these events, and national voice over IP conversions.
He began his career at the city's Department of Parks & Recreation and held supervisory and management positions in budget, central operations, field operations, and served as the agency's Assistant Chief of Technical Services.
Mr. Schachter is certified as a Project Management Professional (PMP) by the Project Management Institute (PMI) and is an IBM Senior Certified Professional in project management. He holds an MS in Management from NYU's Wagner School of Public Service and a BA in Economics from the State University of New York at Buffalo.