Manhattan Borough Commissioner Luis Sanchez, PE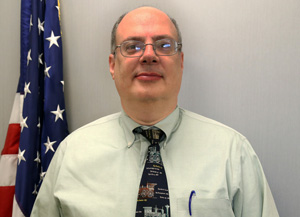 Mr. Sanchez has 30 years of varied multi-disciplinary experience in transportation and civil engineering involving the design of roadways, infrastructure, transit and pedestrian facilities, traffic impact and environmental studies. He is a professional engineer in New York and New Jersey.
Mr. Sanchez was appointed the Acting Manhattan Borough Commissioner in June 2016. In this role, he acts as the agency liaison to the community, including elected officials, community boards, business improvement districts and other stakeholders.
Previously, he served as Lower Manhattan Borough Commissioner since May 2007. He was responsible for coordinating construction work on streets near the World Trade Center site to ensure proper coordination with appropriate agencies, utilities and others involved in the reconstruction effort, so that the work is accomplished with the least amount of disruption possible.
Mr. Sanchez joined DOT in the Lower Manhattan Borough Commissioner's Office in December 2005 as Director of Street Reconstruction. His responsibilities included the administration of the FHWA WTC Emergency Relief Program for street reconstruction, technical review of maintenance and protection of traffic plans and construction staging of large developments, traffic studies, legal agreements and site surveys.
Mr. Sanchez began his career at Urbitran Associates, where he conducted traffic impact studies, air quality and noise impact assessments, flood insurance studies, and prepared street design documents. In 1985, he was a co-founder of a full service Architecture/Engineering firm, based in New Jersey. He oversaw all traffic and civil engineering work while running the business operations. Major engineering assignments that he managed included the Hudson-Bergen Light Rail Transit System (utilities and system wide duct banks), and Van Wyck Expressway/Western Queens ITS.
He holds a Bachelor of Engineering (Civil Engineering) from the City College of New York and a Master of Science (Transportation Planning and Engineering) from the Polytechnic Institute of New York.
He is a member of the Institute of Transportation Engineers, American Society of Civil Engineers, National Society Professional Engineers, and Society of Hispanic Professional Engineers.