The public pay telephone franchises allow for the installation and maintenance of coin operated payphones on and over the City's sidewalks. Curbside installations in commercial and manufacturing zones may also display advertising. As of February 2014, there are 10 public pay telephone franchisees with 9,670 public pay telephones. In Fiscal Year 2013, the City received a total of $17,416,722 in franchise commissions for payphone advertising and usage. The franchisees are required to keep the phones clean and operable. If you have identified an issue with a particular payphone, you may register a complaint using our online form.


Public Pay Telephone Frequently Asked Questions


Public Pay Telephone Franchisee Forms


Public Pay Telephone Complaints


Public Pay Telephone Franchise Agreement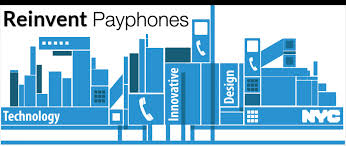 The Future of the Public Pay Telephone
The role of public pay telephones has changed dramatically over the last ten years. The widespread adoption of mobile devices reduces the overall need for public telephones, yet not everyone owns a mobile phone, and not everyone who owns one has connectivity at all times. In 1999, DoITT entered into a number of franchise contracts for the installation, maintenance and operation of public payphones on City sidewalks. These agreements expire on October 15, 2014. DoITT is currently exploring the future of the public pay telephone and potential alternative or additional forms of telecommunications facilities on NYC sidewalks, such as wireless access.


Learn more and read responses to DoITT's Request for Information (in PDF) on the future of public pay telephones.

Access WiFi via NYC Payphones

Learn more about NYC's solicitation to provide free WiFi and information hubs (in PDF)

Review pre-proposal conference Q&As and attendees (in PDF)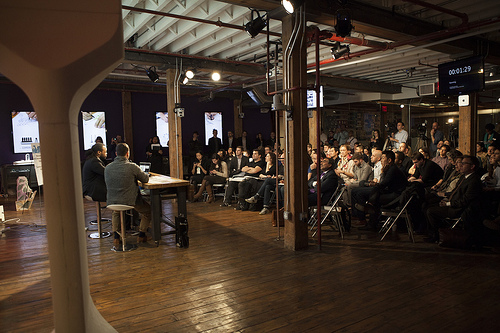 Reinvent Payphones Design Challenge
The Reinvent Payphones Design Challenge engaged hundreds of urban designers, planners, technologists and policy experts to create physical and virtual prototypes that imagined the future of the City's public pay telephones. The City received more than 125 submissions aimed at modernizing payphone infrastructure and optimizing the use of public space. Competition judges selected 11 semi-finalists to demo their prototypes and the top submissions were awarded for best connectivity, creativity, visual design, functionality, and community impact.
Winning prototypes:
Best in Connectivity: Team NYFi
Sage and Coombe Architects
Best in Creativity: Team NYC LOOP
FXFOWLE Architects
Best in Visual Design: Team Beacon
frog design
Best in Functionality: Team Smart Sidewalks
various: Parsons, Syracuse University, UC Davis, Cheng+Synder, Rama Chorpash Design LLC
Best in Community Impact: tie between Team NYC I/O: The Responsive City and Team Windchimes, The Control Group and Titan; NYU ITP, Cooper Union and Parsons (respectively)
The sixth prize category, Popular Choice, was decided by public voting via the City of New York's Facebook Page. Team NYFi was selected. Learn more about the Reinvent Payphones Design Challenge