NEW YORK CITY – May 14, 2007 – Time is running out for New Yorkers to get free nicotine patches and gum to help them quit smoking for good. The Health Department's offer lasts only through midnight tomorrow, May 15th, so any New Yorker who wants help to quit should call 311 now to take advantage of the giveaway. Smokers have already claimed 20,600 nicotine patches and 2,500 nicotine gum packets.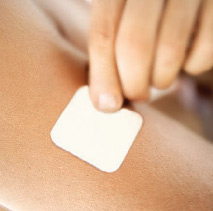 "The clock is ticking," said Health Commissioner Dr. Thomas R. Frieden. "Thousands of New Yorkers have called 311 for free patches and gum, but thousands more are missing out on an offer that could save their lives. The vast majority of NYC smokers want to quit. If you're one of them, call 311 right away. Quitting isn't easy, but nicotine replacement can double your chances of success."
Patch Giveaway Highlights
So far, 56% of callers have been women. Men, who smoke at significantly higher rates than women, are lagging behind in calls for nicotine patches and gum.

Young adults are trailing behind older smokers. Young people between the ages of 18 and 24 make up 13% of the City's smokers but only 5% of callers. Half of all calls have come from people aged 45 to 64, and 40% have come from those aged 25 to 44.

Staten Islanders, who have the highest smoking rates of all the boroughs, make up a hefty 10% of callers, even though they represent only 7% of smokers citywide.

Two-thirds of the medications have gone to heavy smokers. Very heavy smokers (more than 21 cigarettes a day) have received a 25% share, even though they make up only 7% of smokers.

African American smokers, elderly smokers, and Manhattan smokers are all calling at higher rates than they did during the 2006 giveaway.
Over one million New Yorkers still smoke, and smoking kills more than 25 New Yorkers a day. Nine out of ten New Yorkers want to quit smoking, and more than half try to quit every year.
The Health Department nicotine patches and gum giveaway ends on May 15th, but New Yorkers can always call 311 for other resources to help them quit smoking.
###