You can call for yourself or for a friend
1-800-LIFENET (1-800-543-3638) is a free, confidential help line for New York City residents.
You can call 24 hours per day/7 days per week. The hotline's staff of trained mental health professionals
help callers find mental health and substance abuse services.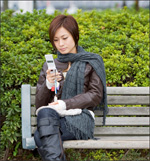 1-877-AYUDESE (1-877-298-3373)
(in Espanõl)

1-877-990-8585 for Korean and Chinese callers
(Mandarin and Cantonese dialects)

All other languages: 1-800-LIFENET (1-800-543-3638)

1-212-982-5284 
(TTY for hearing impaired)

** This is a free and confidential service available


24 hours a day/7 days a week -- call anytime!

LIFENET assists people who are experiencing a crisis. LIFENET has authorized linkages with the 23 mobile crisis teams and Emergency Medical Services (EMS). This unique, life-saving authority allows. LIFENET to provide a prompt response to callers in urgent need of psychiatric assistance.

LIFENET currently receives approximately 6,000 calls per month.
What types of problems can LIFENET help you with?
emotional problems
drug and alcohol use
depression, excessive worry, fear or anxiety
eating disorders, cutting
feeling suicidal
dating violence, bullying
. . . and more
You can call for yourself or to get advice and resources for
a friend or family member.
What can you expect to happen when you call LIFENET?
An experienced mental health professional (called a "referral specialist") will listen to the problem and assess the situation. You get information about local services that can help.
How does LIFENET assist people calling who are
in crisis?
Our referral specialists are trained in assessing the severity of the problem based on the caller's report. If it is determined that a high level of risk is present, our referral specialists will contact either 911 or a mobile crisis team to provide appropriate intervention.
What kind of resources does LIFENET have?
In the New York City area there are thousands of referral sources to meet your particular needs, right at our fingertips. LIFENET has access to a broad database of over 4,000 community resources. LIFENET referral specialists are available to respond to your calls 24 hours a day, seven days a week.
How does LIFENET work?
You can call for yourself or someone you know. We need to know only the age, neighborhood and the type of problem. Your needs are then matched with the proper mental health, substance use, or crisis service professional qualified to address your problem.
I'm not in New York City, yet I need help for a
New York City resident. Can I call LIFENET?
Yes. The hotline's toll-free numbers are accessible from anywhere in the continental United States.
Who will know that I've called?
LIFENET is a crisis information and referral service where all calls are kept in strictest confidence.
What will this service cost?
There is absolutely no charge to you. LIFENET is provided as a free community service by the Mental Health Association of New York City, in collaboration with the New York City Department of Health and Mental Hygiene.