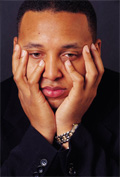 Depressive disorders are not the normal ups and downs that everyone experiences. They are illnesses that affect mood, body, behavior, and mind. Depressive disorders interfere with individual and family functioning. The person with a depressive disorder is often unable to fulfill the responsibilities of spouse or parent, and may be unable to carry out usual job responsibilities.

Common Symptoms of Depression Fact Sheet


Other languages: [En Español] [中文] [한국어]

Health Bulletin #34: Get Help for Depression

Other languages: [En Español] [中文] [Creole']

Call 1-800-LIFENET
Lifenet is a free, confidential help line for New York City residents. You can call 24 hours per day/7 days a week. The staff of trained mental health professionals help callers find mental health and substance abuse services.
► 1-877-AYUDESE (1-877-298-3373) in Espanõl
► 1-877-990-8585 for Korean and Chinese callers (Mandarin & Cantonese )
► 1-212-982-5284 (TTY for hearing impaired)
Available medications and psychological treatments, alone or in combination, can help 80 percent of those with depression. With adequate treatment, future episodes may be prevented or reduced in severity. Yet, current evidence indicates that nearly two out of three depressed people do not seek treatment and suffer needlessly.
Depression. It's Treatable. Talk to Your Doctor
Other languages: [中文] [한국어]

Tips for Handling Depression Fact Sheet


Other languages: [En Español] [中文] [한국어]

Other Resources
Some of this information has been excerpted from material developed by the National Institute for Mental Health.