What Are Play Streets?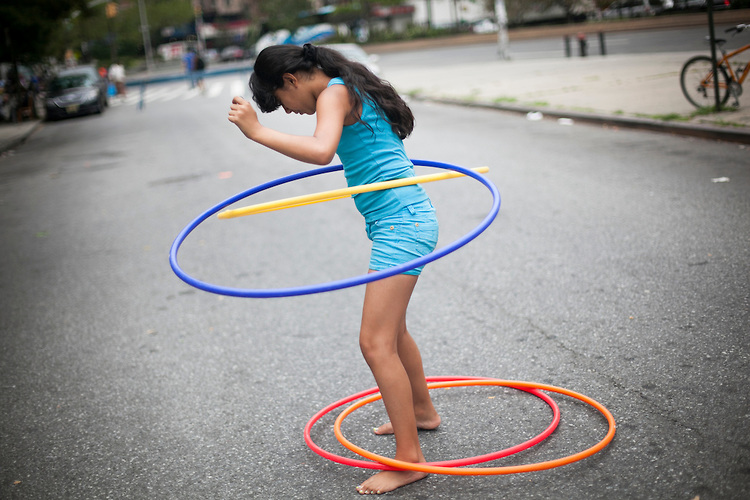 Play Streets are car-free streets on quieter blocks that provide children and communities with space for engaging in active play and physical activity.
For schools and community groups with insufficient active play spaces, Play Streets open up streets for physical activity, benefiting students and local residents. Play Streets help address the city's childhood obesity epidemic, while also allowing children and families to meet and get to know neighbors.
Contact us for more information on Play Streets:
Email: PlayStreets@health.nyc.gov
Visit Transportation Alternatives for more information and to download a best practices guide, and a partner resource guide.
Summer Play Streets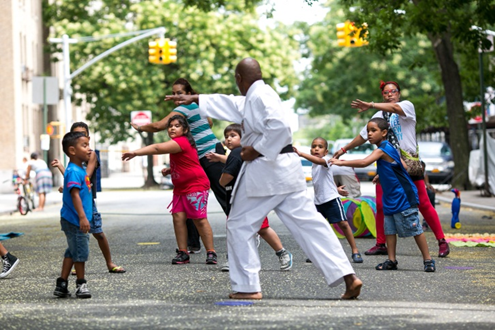 Who Can Apply: Community groups in all five boroughs.
When: Summer Play Streets can run from July 1st to August 31st. They can take place up to five days a week, Monday through Friday, between 8am and 5pm.
How to Apply: Please review the following documents for Play Street guidelines and to download the application and block petition:

Deadline: Applications and Block Petition must be submitted to Maureen DeSantis, Play Streets Coordinator at the Mayor's Street Activity Permit Office, at mdesantis@cityhall.nyc.gov by May 1st.
Email PlayStreets@health.nyc.gov for additional guidance on programming
Note: If your group is approved for a Summer Play Street permit, it is only valid for one calendar year. You will have to reapply each year.
School Play Streets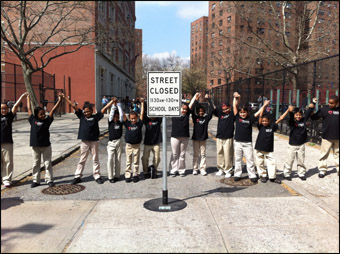 Who Can Apply: Public and private schools in all five boroughs.
When: Most School Play Streets operate during the school year.
How to Apply: All Play Streets must be permitted by the NYC Department of Transportation (DOT). Before submitting your application to DOT, you will need to obtain approval signatures from your Community Board and local police precinct.
Download a Play Street Permit Application (PDF).
Deadline: Applications must be submitted to DOT by June 1st for the fall term of the school year and by Nov. 1 for the spring term of the school year. The DOT application review process takes about 8 weeks.
Email PlayStreets@health.nyc.gov for help with choosing a street and guiding you through the application process to obtain your Play Street permit. Please include the name of your school, the address, your contact information and any street(s) you may have in mind. School Play Streets must be on a street adjacent to the school building.
Note: If your school's application is approved, your Play Street permit will remain valid in future years. You do not have to re-apply each year.