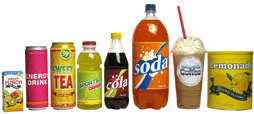 In New York City, obesity is epidemic: more than half of adult New Yorkers are overweight (34%) or obese (22%). Data show that obesity begins early in life: nearly half of all elementary school children and Head Start children are not a healthy weight. In New York City, 1 in 5 kindergarten students, and 1 in 4 Head Start children, is obese.

People (adults and children) who are overweight are at increased risk for diabetes heart disease, stroke, high blood pressure, arthritis, and cancer.

Learn about how eating more fruits and vegetables, regular physical activity, and cutting down on sugary drinks can keep you fit and trim.