The Health Department now recommends offering antiretroviral treatment (ART) to any person living with HIV, regardless of the person's CD4 cell count. The recommendation is based on evidence that ART can improve the health of people living with HIV and that ART can prevent transmission of HIV from an HIV-infected person to an uninfected sexual partner.
Additional Resources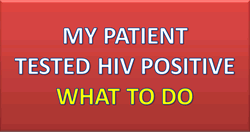 For information or how to get help call 311.