Early Intervention Health Insurance and Benefits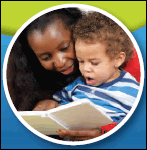 If your child is in New York City's Early Intervention Program there are health insurance and benefits for which your child may qualify.
Even if you already have health insurance your child may qualify for one of the programs below:
Medicaid Excess Income Program
Medicaid (Coverage for Children)
Children With Special Health Care Needs
Child Health Plus*
*Note: Only children without health insurance may qualify
Here are some of the benefits covered by these programs:
Doctor Visits
Prescription Drugs
Hospital Care
Durable Medical Equipment (for example, wheelchairs, walkers)
Immunization
Dental Services
How We Can Help
A New York City Health Department Certified Application Counselor will:
help you find the benefits and services that best fit your child's health care needs
go over the application process and answer questions
meet with you one-on-one at your home or a convenient location
help you complete and submit an application
We can also help you apply for Food Stamps and Supplemental Security Income (SSI), if you or your child qualifies.
If you have questions about health insurance, or to schedule an appointment with a Certified Application Counselor, please fill out the Online Form. You may also call us toll free at 1-855-400-5622 or call 311 and ask for Benefits for Children with Special Health Care Needs.