Getting Yourself Ready to Enroll in Health Insurance
You and your family have an opportunity to shop and sign up for health insurance coverage through the on-line marketplace called the New York State of Health: The Official Health Plan Marketplace. Through this website, you will be able to see what financial assistance you are eligible for and choose a health plan that is right for you and your family's health needs and budget. If you ned assistance with enrollment, in-person help is available from Navigators and Certified Application Counselors that are located throughout the city. See below for how to find in-person assistance near you.
Learn more about what health care reform offers immigrants, young adults, sole proprietors, and small businesses - including information on premium tax credits and cost-sharing reductions and on how to choose a plan. Information is also available in عربي, বাংলা, 中文, Français , Creole, 정의, Русский, Español , and اردو.
Sign up is faster and easier when you're prepared. Be ready with as much of this information as you can for everyone in your household signing up. Your information will stay private.
Even if you don't have all of this information, you can still start the sign-up process.
Household Information
Social Security numbers
Current employment and income information

Helpful items: tax statements, W-2 forms or pay stubs

Birth dates
Insurance cards, if members of your household have health insurance
Immigration Documents (required if you are a documented immigrant)
Items that show your legal immigration status in the U.S. can include:
Permanent Resident Card (Green Card/ I-551)
Employment Authorization Card (I-766)
Naturalization Certificate
Arrival/Departure Record (I-94 or I-94A)
Foreign Passport (ID, Expiration date)
ORR Verification of Release Form (ORR UAC/R-1)
Helpful Tips
Pick a plan that is right for you and your family:

Know your family's health history, including any medications that you take and doctors you see.
If you have a regular doctor, write down the insurance plan(s) he or she accepts. (You can call your doctor's office to check this.)

Learn about health insurance terms. "Deductible," "co-payments" and "coverage period" are terms that affect your options. If you need more information about how health insurance works, visit NYC Health Insurance Link
Get Ready to Sign Up for Health Insurance Flyer (PDF)
Other languages: [En Español] [中文] [عربي] [Creole] [Русский]
Health Insurance and Care Options for Immigrants (PDF)
Other languages: [En Español] [中文] [عربي] [Creole] [हिन्दी] [Русский] [اردو]
In-Person Assistance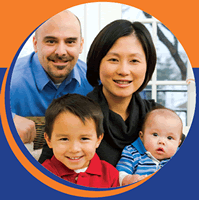 Health Insurance Enroller Cards
Other languages: [En Español ] [中文] [Creole] [Русский] [عربي]
The following Department of Health & Mental Hygiene Clinics have Certified Application Counselors (CACs) to assist you in applying for free or low cost health insurance
Certified Application Counselor
Clinics
Phone Numbers
Manhattan
Washington Heights Health Center
600 West 168th Street
Basement
New York, NY 10032
212-491-1661
212-491-4453
212-694-2399
212-368-5717
Riverside Health Center
160 West 100th Street
1st Floor
New York, NY 10025
646-364-0711
By Appointment Only
Bronx
Tremont Health Center
1826 Arthur Avenue
Basement
Bronx, NY 10457
718-466-8844
Brooklyn
Fort Greene Health Center
295 Flatbush Avenue Extension
5th Floor
Brooklyn, NY 11201
718-643-4463
718-643-4467
718-643-3410

Crown Heights Health Center
1218 Prospect Place
1st Floor
Brooklyn, NY 11213

718-953-8234
718-953-8232
718-953-8233

Homecrest Health Center
1601 Avenue S
1st Floor
Brooklyn, NY 11229

718-3360-2553
(ext. 129, 144, 150)
Queens

Corona Health Center
34-33 Junction Boulevard
1st Floor
Jackson Heights, NY 11372

718-476-7101
718-476-4579
718-476-7103
Jamaica Health Center
90-37 Parsons Boulevard
4th Floor
Jamaica, NY 11432
718-262-5512
718-262-5581
Staten Island
Richmond Health Center
51 Stuyvesant Place
2nd Floor
Staten Island, NY 10301
917-217-3324
By Appointment Only
For additional information and help with enrolling: