Getting Yourself Ready to Enroll in Health Insurance
You and your family have an opportunity to shop and sign up for health insurance coverage through the on-line marketplace called the New York State of Health: The Official Health Plan Marketplace. Through this website, you will be able to see what financial assistance you are eligible for and choose a health plan that is right for you and your family's health needs and budget. If you ned assistance with enrollment, in-person help is available from Navigators and Certified Application Counselors that are located throughout the city. See below for how to find in-person assistance near you.
Learn more about what health care reform offers immigrants, young adults, sole proprietors, and small businesses - including information on premium tax credits and cost-sharing reductions and on how to choose a plan. Information is also available in عربي, বাংলা, 中文, Français, Creole, 정의, Русский, Español, and اُردو.
In order to make things easier for you to apply below is a list of items that could be helpful for you to have ready.
Ready to Go! Checklist:
Get familiar with health insurance terms
Get familiar with health care plans
If you qualify, you will need to choose a health plan. Learn how to decide what plan is best for you.
Make a list of questions
List any medications you take and providers you see.
If you have a regular doctor, check what plan(s) he or she accepts.
If anyone in your household already has health insurance, bring that person's policy number.
Have an active email account
If you don't have one, there are free email accounts such through Gmail, Yahoo, Outlook, and many more.
Know Your Social Security number
Each member of your household who is signing up for health insurance will need their number.
Know Your Immigration status
Materials that show proof of legal immigration status in the U.S, may be required

Children can qualify for Child Health Plus regardless of immigration status
Lawfully present immigrants can get health insurance
The City's public hospital system (HHC) and community health centers provide medical care on a reduced fee based on your income, regardless of immigration status
Date of Birth
You will need to provide the birthdays of all members of your household who will be covered by your plan.
Know your current employment information
You may want to bring pay stubs, W-2 forms, Tax ID number and tax statements for each member of your household who will be covered by the plan.
Our Fort Greene and Corona Health Center sites will be open on Saturday, February 14, 2015 from 9:00am – 3:30pm.
The Open Enrollment period ends on Sunday, February 15, 2015.
In-Person Assistance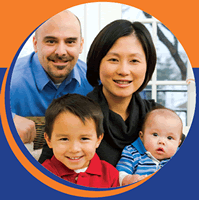 Health Insurance Enroller Cards
Other languages: [En Español] [中文] [Creole] [Русский]
The following Department of Health & Mental Hygiene Clinics have Certified Application Counselors (CACs) to assist you in applying for free or low cost health insurance
Certified Application Counselor
Clinics
Phone Numbers
Manhattan
Washington Heights Health Center
600 West 168th Street
Basement
New York, NY 10032
212-491-1661
212-491-4453
212-694-2399
212-368-5717
Riverside Health Center
160 West 100th Street
2nd Floor
New York, NY 10025
646-364-0711
By Appointment Only
Bronx
Tremont Health Center
1826 Arthur Avenue
Basement
Bronx, NY 10457
718-466-8844
Brooklyn
Fort Greene Health Center
295 Flatbush Avenue Extension
5th Floor
Brooklyn, NY 11201
718-643-4463
718-643-4467
718-643-3410

Crown Heights Health Center
1218 Prospect Place
1st Floor
Brooklyn, NY 11213

718-953-8234
718-953-8232
718-953-8233

Homecrest Health Center
1601 Avenue S
1st Floor
Brooklyn, NY 11229

718-3360-2553
(ext. 129, 144, 150)
Queens

Corona Health Center
34-33 Junction Boulevard
1st Floor
Jackson Heights, NY 11372

718-476-7101
718-476-4579
718-476-7103
Jamaica Health Center
90-37 Parsons Boulevard
4th Floor
Jamaica, NY 11432
718-262-5512
718-262-5581
Staten Island
Richmond Health Center
51 Stuyvesant Place
2nd Floor
Staten Island, NY 10301
917-217-3324
By Appointment Only
For additional information and help with enrolling: