Affordable Health Insurance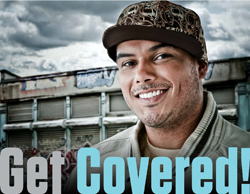 There are a number of free or low cost health insurance options available in New York that offer health coverage to adults and children who are eligible. Individuals and families can qualify for public health insurance even if they have income, own a house, own a car, or have a bank account.
New Health Insurance Marketplace
The Patient Protection and Affordable Care Act (ACA) was signed into law on March 23, 2010. Also referred to as "ObamaCare" or "health reform", this law makes a number of changes to health insurance and access to health care in New York. Not only does this law expand the Medicaid program, but it also creates a new health insurance marketplace where people can shop for low cost or no cost comprehensive coverage. Financial help is available, based on income and family size, to purchase this coverage. Please visit New York State of Health: Official Health Plan Marketplace to learn more and to get covered before March 31, 2014.
The New York City Department of Health and Mental Hygiene (DOHMH) have Certified Application Counselors who can answer your questions and help you learn about and apply for health insurances and other services, such as SNAP- Supplemental Nutrition Assistance Program, formerly called Food Stamps.
A Certified Application Counselor (CAC) can help you enroll in Medicaid, Child Health Plus or a private plan through the Marketplace. You will receive help understanding your health insurance options, filling out the application online, identifying the documents you may need, and selecting a health plan. The CAC can offer assistance on how to apply for or renew your health insurance in your language, and also have access to Language Line.
For a Certified Application Counselor near you and information on what you need to apply, please visit Where to Apply for Health Insurance.
Child Health Plus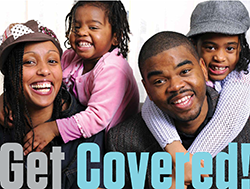 Child Health Plus is a New York State sponsored health insurance program for children under the age of 19. Your child may be eligible to join either Child Health Plus or Children's Medicaid depending on your family income. Children who are not eligible for Medicaid can enroll into Child Health Plus. There may be a monthly insurance premium for Child Health Plus based on a family's income. Enrollees are required to join a managed care health plan and must receive all of their health care services through the health plan; except in limited circumstances. There are no immigration requirements for Child Health Plus.
For more information about Child Health Plus call 1-800-698-4543.
Medicaid
Medicaid is a federal/state health insurance program for low income individuals, families and children. You may be eligible for Medicaid if you have high medical bills; you meet certain financial requirements; or if you receive Supplemental Security Income (SSI). Most Medicaid enrollees in New York State must join a managed care health plan. Enrollees will receive all of their health care services through the health plan; except in limited circumstances. There are small co-payments for some services.

Persons 65 years and older and people of any age who need Medicaid related to a disability or blindness can apply for public health insurance through NYC Human Resources Administration (HRA). Call the HRA Helpline at 1-888-692-6116 or visit a Medical Assistance Program Office.

Children and non-elderly adults (under age 65) apply for coverage through NY State of Health Marketplace. Individuals can get public health insurance (Child Health Plus or Medicaid) at any time during the year. Apply online at: New York State of Health, call 311 or visit NYC DOHMH enrollment sites.

If you are already receiving Medicaid or Family Health Plus, you will continue to renew through NYC DOHMH CACs or with HRA. Please follow these Medicaid Renewal Instructions

For more information about Medicaid Managed Care call New York Medicaid CHOICE at 1-800-505-5678.

To see which programs you and your family may qualify for based on your monthly income (before taxes) use the Tax Credit and Premium Estimator provided by the New York State of Health: Official Health Plan Marketplace.
Do you have a child in New York City's Early Intervention Program (EIP)?
Your child may qualify for health insurance and other benefits even if you already have health coverage. For information about health benefits available to children in EIP, visit Early Intervention Health Insurance and Benefits.