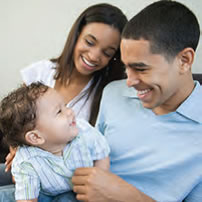 The Children with Special Health Care Needs (CSHCN) program provides information and referral to insurance, health services and community resources to families of children, youth and young adults with conditions for which they need extra health care and services.
Children We Serve
Children, youth and young adults from birth to age 21 who have health conditions for which they need extra health care and assistance. Reside in the five boroughs of NYC. Who have been diagnosed or may have a serious or chronic health condition or disability physical, developmental/intellectual or emotional/behavioral condition.
Program Services
Referrals
CSHCN staff makes referrals to Department of Health's Enrollers for assistance in applying for health insurance as well as connecting families to community resources for help in meeting child's medical needs.
Information Services
CSHCN staff informs and educates families on health care options and services available to best meet the needs of the child.
Resources
CSHCN provides educational materials and web-based resources on health insurance and medical topics.
External Resources
CSHCN conducts a series of Health Education Forums lead by experts in the field on topics of interest for parents, caregivers and providers. Learn more