If you have a new Hepatitis C infection, what should you do?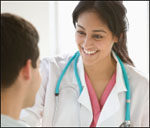 Get into medical care as soon as possible if you were recently infected with Hepatitis C. If you treat the infection in the first few months, you lower your chances of developing chronic or life long infection.


If you have chronic Hepatitis C, how do you manage it?
Is there treatment for Hepatitis C?
There is medical treatment for Hepatitis C that can eliminate the virus from the body in some cases. The current treatment is an injection usually once a week and pills taken daily for several months to a year and a half depending on the individual. This treatment can have challenging side effects, so it is very important that a person going on treatment is well informed and prepared ahead of time and has support from their medical provider, social service providers, family and friends, and a peer support group.
If you have Hepatitis C: How do you prevent passing it along to others?
Make sure that others do not come into contact with your blood or sexual fluids. Do not let others use your medical or injection supplies, such as needles, syringes, diabetic finger-prick tests. Practice safer sex by using condoms. Cover cuts, sores, tears in the skin. Do not share personal items such as toothbrushes, razors, hair clippers, or sex toys.
Support Groups
Hepatitis C is a challenging condition to understand. If you need information or support, it may be helpful to meet with people who understand Hepatitis C. There are support groups in many locations.


More Resources
Last Updated August 1, 2013