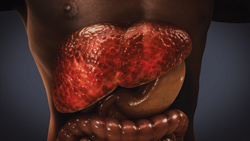 Hepatitis B (HBV) is a virus that infects and can damage the liver. It is passed from one person to another when the blood or sexual fluids of an HBV infected person gets into another persons blood stream through openings in the skin (punctures, cuts, sores) or through the mucosal membranes (nose, genitals). Hepatitis B can live outside of the body for several days.

Hepatitis B sometimes becomes a chronic or life-long infection. If a person has a fully developed and strong immune system they can often fight off Hepatitis B during the first few months of infection and then they become immune for life. If a person has an un-developed immune system (such as a baby or small child) or a weak immune system (such as someone who has HIV or cancer) they may have trouble fighting off Hepatitis B and may develop chronic or life-long infection.

Chronic Hepatitis B can cause serious liver damage, can cause the liver to shut down, and increases the risk for developing liver cancer. There is a vaccine to prevent Hepatitis B.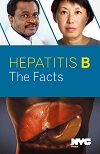 Hepatitis B: The Facts  (PDF)
Other languages: [En Español] [中文] [Français] [정의]

If you are pregnant, or thinking about having a baby,
learn about Hepatitis B and Pregnancy