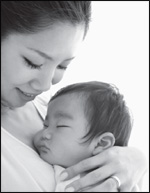 Hepatitis B is a blood borne and sexually transmitted infection of the liver caused by the hepatitis B virus.
Hepatitis B is most often spread from mother to child during childbirth.
All pregnant women should be screened for Hep B using a test called the hepatitis B surface antigen test.
If you have Hep B, there are medicines that can help prevent your baby from getting Hep B.
Call 311 for information about getting tested or treatment for Hepatitis B, or getting the Hepatitis B vaccine. You can also go to one of the Health Department's
walk-in clinics.
MoreResources