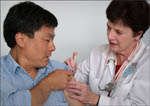 Hepatitis A is a liver disease caused by the Hepatitis A virus. For long-term protection against Hepatitis A, immunization is recommended.

Ask your doctor about getting the Hepatitis A vaccine. You can also search for vaccine providers and other services in your borough or stop by one of the Health Department's Immunization Walk-in Clinics.


Who should get a Hepatitis A vaccine?
The U.S. Centers for Disease Control and Prevention (CDC) recommends Hepatitis A vaccine for: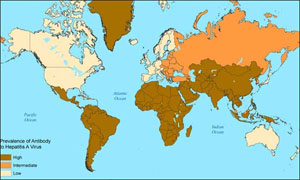 travelers to countries with high rates of
Hepatitis A;
people living in places with high rates of Hepatitis A;
people in certain outbreak settings;
laboratory personnel who work with
Hepatitis A virus;
sexually active homosexual/bisexual men;
people with existing chronic liver disease;
injecting drug users; and
all children between the ages of 1 and 2.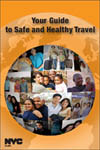 The hepatitis A vaccine may also be used to help stop the spread of infection when there is an outbreak. Although studies of certain job-related groups (for example, food service workers, health care workers, child care workers, sewage workers) have not shown an increased risk, such people may consider vaccination if they wish to further reduce their risk or are in communities where ongoing outbreaks are occurring.

► See Your Guide to Safe and Healthy Travel (PDF)
Other languages: [En Español] [中文]

For more information about hepatitis, including fact sheets, visit the CDC.