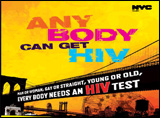 Brooklyn Knows is a large-scale public health initiative to increase voluntary HIV testing so that every Brooklyn resident learns his or her HIV status and has access to quality care and prevention.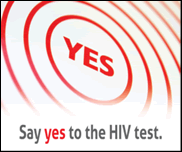 What is the Brooklyn Knows HIV Testing Initiative?
Brooklyn Knows is New York City's second borough-wide HIV testing initiative (following The Bronx Knows) and one of the largest HIV testing efforts in the country. This 4-year initiative was launched on World AIDS Day, 2010. Brooklyn Knows aims to test Brooklyn residents who have never been tested for HIV and link HIV-positive individuals to quality care and supportive services. Over 85 community partners joined the Initiative in the first year alone and the list continues to grow (see Brooklyn Knows Partners above).
 Goal 1: Provide a voluntary HIV test for every Brooklyn resident who has never been tested.

Goal 2: Identify undiagnosed HIV-positive persons in Brooklyn and link them to care.

Goal 3: Make HIV testing a routine part of health care in Brooklyn.

Who is being tested?
Brooklyn residents who have never been tested or who have not been tested in the past 12 months. In 2008, an estimated 580,000 Brooklyn residents aged 18-64 had never been tested for HIV.  
Who is doing the testing?
Community organizations, clinics, hospitals, colleges, universities, faith-based organizations, and NYC Department of Health STD and TB clinics.
Who is organizing the initiative?
The New York City Department of Health and Mental Hygiene has teamed up with community partners in Brooklyn to carry out this initiative. A steering committee including healthcare professionals and community leaders advise the direction of the Brooklyn Knows HIV Testing Initiative.
How can you get involved?
If you are an individual
Get tested! To find out where you can get tested, see the list of testing sites above or call 311 for help locating the site closest to you
Remember to tell your friends and family to get tested too!
If you are an agency
Become an official Brooklyn Knows partner. Please read below to see what partnership entails.

Increase voluntary HIV testing at your agency (if you already test for HIV or want to start testing)
Place a Brooklyn Knows poster at your agency
Host or participate in community testing events
Designate a main contact at your agency to be a liaison for the initiative
Include links about Brooklyn Knows on your organization's home page, if possible
Talk publicly about the initiative
Report aggregate level data for five key indicators on a quarterly basis, if applicable
If you are an agency that would like to join Brooklyn Knows or have any questions please contact us by emailing NewYorkKnows@health.nyc.gov.
Brooklyn Knows Resources
The Brooklyn Knows Steering Committee and partners are committed to supporting health care providers and organizations involved in HIV awareness and prevention in their efforts to link diagnosed patients into HIV primary care.

This resource list is designed to provide organizations with tools and insights that come from the broad base of health care facilities, HIV service agencies and providers that make up the Brooklyn Knows coalition.

HIV/AIDS Clinical & Service Resource List
Links to helpful websites and phone-based hotlines designed to help providers navigate a wide range of HIV and HIV testing issues