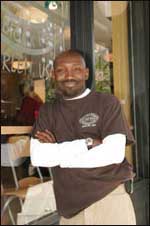 To open a restaurant in NYC, you need certain certificates, permits and licenses from various city and state agencies, including the Health Department.

► See NYC Business Solutions for help starting a business in NYC.

► See NYC Business for help applying for new licenses, permits, and certificates.

► The NYC New Business Acceleration Team provides eligible
new restaurants, bars, bakeries and butcher shops with
a streamlined program to become "kitchen ready."





Applying for a Health Department Permit/Designing a Restaurant
Learn More About
More Resources