TB is a serious disease caused by a bacteria called Mycobacterium tuberculosis. It usually affects the lungs, but can affect any part of the body. With proper care and treatment, TB can be prevented and cured. Sign up for TB Action News to get periodic updates on TB news, events, and more!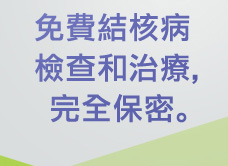 Learn About Tuberculosis: What Everyone Should Know(PDF)
Other languages: [Español] [中文] [한국어] [Français] [Kreyòl ayisyen] [বাংলা] [اردو] [ཊིབེཏན]

This brochure explains how TB spreads, and describes testing and treatment. Addresses both TB infection and active TB disease.




Tuberculosis (TB) Annual Summary 2014(PDF)
This report provides robust surveillance data, concise summaries of core program activities and highlights for 2014.
Annual Summary Slide Set 2014 (PDF)

Annual TB Reports From Previous Years

Clinical Policies and Protocols Manual(PDF)
This manual describes policies, protocols and recommendations for the prevention, treatment and control of tuberculosis from the
New York City Department of Health and Mental Hygiene (NYC DOHMH).
Specific Manual Sections and Appendices