What is Project HOPE?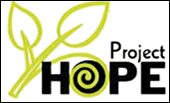 The Project HOPE Crisis Counseling Program offers New Yorkers affected by Hurricane Sandy free, confidential crisis counseling services. Project HOPE was created to help individuals, families, and groups cope after the storm. The program began in November 2012.
How can Project HOPE help?
Stress and strong emotions are common after a storm like Hurricane Sandy, and can take different forms. Many people experience fear, anxiety, anger, sadness, and helplessness; other reactions may include stomach or body aches, changes in eating or sleeping habits, increased alcohol or drug use. Project HOPE crisis counselors can help New Yorkers impacted by Sandy develop strategies to manage the stress, make decisions, take action and cope successfully.
What services does Project HOPE provide?
Project HOPE provides individual and group counseling, public education, assessments and referrals, and linkage to appropriate resources. Crisis counseling services are available in English, Spanish, Mandarin, Cantonese, Russian, Haitian Creole, Arabic, Hebrew and more. Services are provided in a variety of locations including: schools and day care centers, faith-based organizations, community centers, places of work, and in private homes.
Project HOPE services are available throughout NYC with focused outreach in:
Shorefront Brooklyn (Coney Island area and Red Hook), lower Manhattan, Staten Island, the Rockaways and Howard Beach in Queens,.
Who does Project HOPE help?
Individuals, Families, Schools, Businesses, Community Groups and Service Organizations.
Key Principles of the Project HOPE Crisis Counseling Program:
Strengths Based—Program services promote resilience, empowerment, and recovery.
Anonymous—Crisis counselors do not label or diagnose people; no records or case files are kept.
Outreach Oriented and Community-Based—Crisis counselors deliver services in homes and communities.
Designed to Strengthen Existing Community Support Systems— the program supplements, but does not supplant or replace existing community systems.
Who Funds and Administers Project Hope?
Project HOPE is funded through a grant by the Federal Emergency Management Agency (FEMA) and administered by the Substance Abuse and Mental Health Services Administration. Project HOPE is a program of the NYS Office of Mental Health implemented in conjunction with local Mental Health Offices in New York City, Nassau, Rockland, Suffolk, and Westchester counties and their partner agencies.
How do I get in touch with Project HOPE?
New Yorkers stressed by the impact of the storm, or who are concerned about someone else, can connect to Project HOPE by calling 1-800-LIFENET.  LIFENET is a free, confidential helpline for New York residents, available 24/7, with trained staff ready to listen and connect you to Project Hope services in your area. English: 1-800-543-3638, Spanish: 1-877-298-3373; Asian LIFENET: 1-877-990-8585.