Hurricane Response + Rebuilding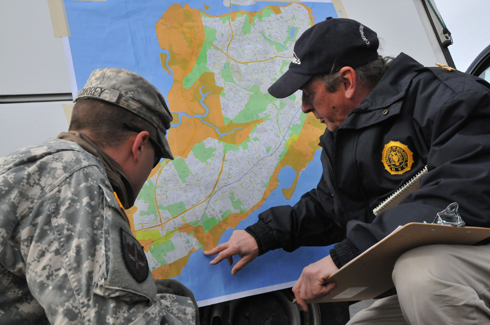 The Department has inspected more than 80,000 buildings in the aftermath of Hurricane Sandy, helping New Yorkers determine whether it's safe for them to return home. Since the storm, our inspectors have been across the five boroughs, and our experts helped prevent a catastrophe by working to secure a crippled crane above West 57th Street in Manhattan.
Learn About Waived Construction Fees & Penalties
Read Post-Storm Repair Information
---
Online Approvals for Smaller Projects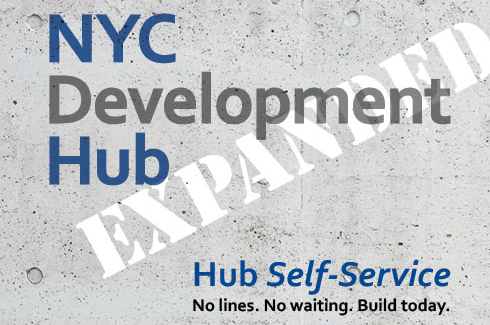 Hub Self-Service now provides easy, online approvals for the City's smallest construction projects ― from office improvements to home renovations. Just visit nyc.gov/buildings to get your approval today!
Read the Announcement, Learn More and Get Started
---
Jr. Architects + Engineers' Fall Semester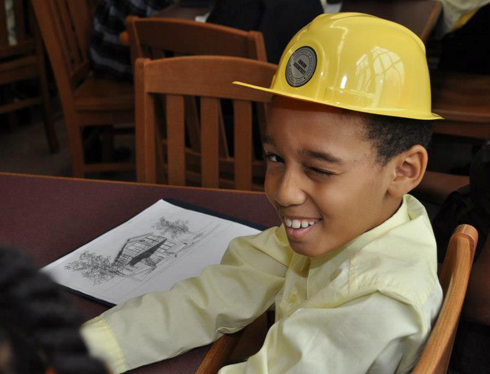 We kicked off the fall semester of Junior Architects and Engineers, our elementary-school program to teach the next generation of designers about the construction process in New York City. More than 500 public school students have participated in the program since 2011.
Service Updates
Special Inspection Agencies
Registration Deadline Extended
Boiler Inspections + Reports
Deadline Extended
Elevator Inspections + Reports
Deadline Extended
Elevator Sign-off Tests
Improved Process
Plumbing + Electrical
Advisory Boards
Application Deadline Extended
Electrical Inspections
Electrical Payments
Energy Audits + Retrocommissioning
Local Law 87 of 2009 in Effect
NYC Development Hub
Status Updates to Owners
Code + Zoning Review Requests
Improved Process + New Tracking
---
Buildings Bulletins
2012-011 supersedes 2009-028 and 2009-029, addressing fire-resistive duct assemblies.
2012-010 addresses the use of flexible, double-wall, fuel-oil pipe systems.
2012-009 clarifies temporary sprinkler installation and compartmentation requirements for existing buildings undergoing interior alterations.
2012-008 addresses the permitted size of a cellar that is accessory to a residential use and used for non-dwelling purposes.
---
Hearings + Rules
License Exam Fees
1 RCNY §101-03 ― Effective 12.16.12
Energy Audits + Retrocommissioning
1 RCNY §103-07 ― Effective 10.13.12
---
Did You Know...?
In a two-week sweep, the Department of Buildings and Department of Investigation recently cracked down on bogus scaffold safety cards.
Thirty construction workers ― including a construction company owner ― were arrested for fraudulent scaffold certification and OSHA safety cards. We also issued partial or full Stop Work Orders at 14 sites.