Mayoral Design Competition for Small Households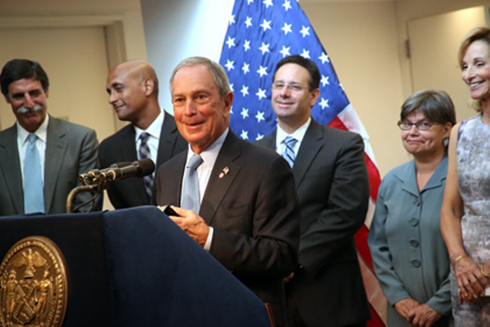 With 1.8 million smaller households in NYC ― and only 1 million studio and one-bedroom apartments ― Mayor Bloomberg announced a new design competition to create micro-units that will help meet today's housing demand.
The Mayor announced the adAPT NYC pilot program at the American Institute of Architects' Center for Architecture, along with Deputy Mayor for Economic Development Robert K. Steel, Deputy Mayor for Health and Human Services Linda I. Gibbs, Housing Preservation and Development Commissioner Mathew M. Wambua, City Planning Commissioner Amanda M. Burden and Buildings Commissioner Robert D. LiMandri.
Read the News Release
Join the Design Competition
See Photos
Watch the Video
---
New Deputy Commissioner of Enforcement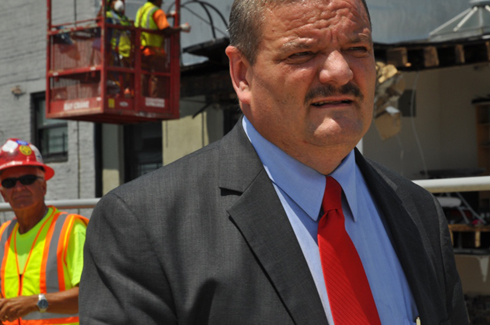 Timothy E. Hogan ― former Chief Deputy U.S. Marshal for the Eastern District of New York ― has been appointed to serve as the Department's new Deputy Commissioner of Enforcement.
Deputy Commissioner Hogan brings more than 30 years of experience in law enforcement to Buildings, and he will oversee the Enforcement Bureau, including all emergency and safety operations, complaint inspections and construction accident investigations.
---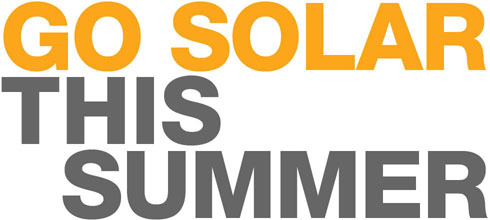 We've expanded our Get It. Done. Together. program to approve solar PV projects faster ― and extended the program through August! Our senior experts are leading collaborative, team reviews to bring your plans into compliance.
Appointments are 2pm to 6pm on August 6, 13, 20 and 27.
Service Updates
NYC Development Hub
Online Payments
Suspended Scaffolds
Notification Requirements
No-Penalty Deck + Porch Inspections
Through August 1
Builders Pavement Plans
Construction Division Inspections
Major Projects Program
Acceptance Criteria
NYC Plumbing Code
Updated Flush Standards
Cranes + Derricks
Mastclimber Forms
Special Inspection
Agency Registration
Overview
FAQs
How to Register
User Guide
Amendment to Rule §101-06
Registration Requirements
Deadlines + Filings
New Electrical Code
Overview
ECB Violations
Service Notice
Façade Maintenance
Inspections Required
Elevator Inspections
Periodic Inspection Fees
---
Buildings Bulletins
2012-009 clarifies temporary sprinkler installation and compartmentation requirements for existing buildings undergoing interior alterations.
2012-008 addresses the permitted size of a cellar that is accessory to a residential use and used for non-dwelling purposes.
2012-007 addresses three types of post-installed anchors in masonry, including those for securing scaffolds.
2012-006 establishes acceptance criteria for relining systems installed in existing chimneys and vents.
---
New Rules
Violations: Concrete Washout Water + Unsafe Facades
Rule Effective 07.18.12
---
Did You Know...?
Our NYC ºCool Roofs coating season is well underway ― and we're now approaching three million square feet of coated rooftops! Our colleagues at the NYC Law Department spent a Saturday this month coating 10,000 square feet of rooftops in the Bronx.
That's cool, Law!
Learn About the Law Department