DOB Helps Build Affordable New Homes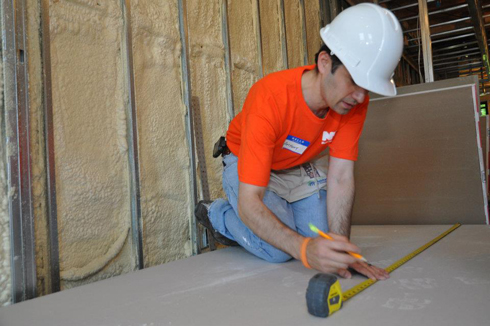 More than 20 Department of Buildings employees joined Habitat for Humanity-NYC to build eight, affordable, energy-efficient housing units in the Bedford-Stuyvesant section of Brooklyn ― the third consecutive year the Department participated with the non-profit organization.
Learn About Habitat-NYC or Apply for Housing
---
New Electrical Code Enforcement
There is a new enforcement structure for Electrical Code violations under the NYC 2011 Electrical Code. Beginning July 1, 2012, the Department can issue Environmental Control Board (ECB) Notices of Violation (NOV) for electrical work not meeting the new Electrical Code.
Learn About the NYC 2011 Electrical Code
Read More on the Electrical Code + ECB Vios
---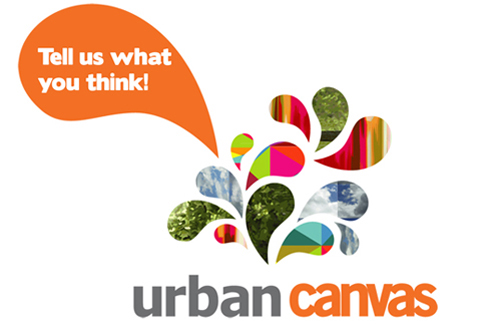 Let us know what you think about urbancanvas ― our innovative program to beautify construction sites with the installation of public art!
Service Updates
Major Projects Program
Acceptance Criteria
No-Penalty Deck + Porch Inspections
Through August 1
NYC Plumbing Code
Updated Flush Standards
Plan Approval Pilot
Learn More
Plan Exam Guidelines
Cranes + Derricks
Mastclimber Forms
Special Inspection
Agency Registration
Overview
FAQs
How to Register
User Guide
Amendment to Rule §101-06
Registration Requirements
Deadlines + Filings
3D Site Safety Plans
Announcement
Overview
How to Submit
Façade Maintenance
Inspections Required
Work Without a Permit
+ SWO Vios
Requesting Overrides, Reductions
+ Penalty Waivers
---
Buildings Bulletins
2012-007 addresses three types of post-installed anchors in masonry, including those for securing scaffolds.
2012-006 establishes acceptance criteria for relining systems installed in existing chimneys and vents.
---
New Rules
Violations: Concrete Washout Water + Unsafe Facades
Rule Effective 07.18.12
---
Did You Know...?
NYC CityStore sells the 2008 Building Code ― with four new updates through December 2011.
You can also order the NYC Energy Conservation Code and the NYC 2011 Electrical Code.
The 2008 Construction Codes update pages are available on our website and are free to print.