Junior Architects + Engineers Begins 3rd Semester

This month, the Department kicked off the third semester of the Junior Architects and Engineers Program. Commissioner Robert LiMandri and Queens Borough Commissioner Ira Gluckman, RA, taught PS 88 fifth graders about the importance of construction in New York City and the Department's role in facilitating safe development. This educational program helps elementary school students learn about the construction process ― and inspires the next generation of design professionals.
---
New Program to Accelerate Plan Approval Process
We've launched a new pilot program in Queens to accelerate the approval process and reduce the number of plan exam appointments by requiring applicants to submit complete construction plans. The Queens Borough Office is now only accepting complete drawings with submitted applications. Use our new Plan Examination Guidelines to help prepare a complete application package.
---
No-Penalty Retaining Wall Inspections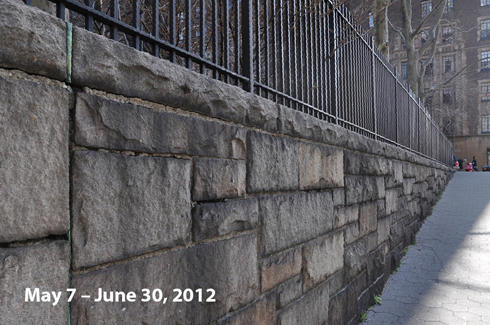 The Department's annual No-Penalty Retaining Wall Inspection Program is underway. Through June 30, private property owners may schedule a free, no-penalty retaining wall inspection ― and no violations will be issued during the program. Call 311 for an inspection as part of this program.
Service Updates
Special Inspection
Agency Registration
Overview
Amendment to Rule §101-06
Registration Requirements
Deadlines + Filings
3D Site Safety Plans
Announcement
Overview
How to Submit
LAA Workshops
Proper Filings
Façade Maintenance
Inspections Required
Work Without a Permit
+ SWO Vios
Requesting Overrides, Reductions
+ Penalty Waivers
New ADA Standards
DOB Permits
Benchmarking Reports
Vios for Noncompliance
---
Codes Update Pages
Update pages to the 2008 Construction Codes are available on our website and are free to print.
---
Hearings + Rules
Violations: Concrete Washout Water + Unsafe Facades
Hearing 06.01.12 @ 10am
Amended Fees
§101-03 Effective 05.13.12
Special Inspectors + Special Inspection Agencies
§101-06 Effective 05.13.12
HMO Requirements
§104-06 Effective 05.26.12
§104-09 Effective 05.26.12
---
Did You Know...?
Thanks to NYC ºCool Roofs, nearly 2.6 million square feet of rooftops in our City have been coated to help the environment!
And we're still going ― coating season launches June 1.